Training Experts for Sustainable Development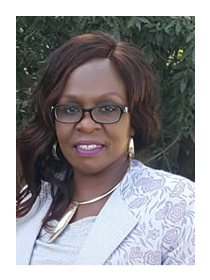 The Department of Humanities is one of the two departments that make up the School of Education and Social Sciences. The Department which hosts postgraduate, undergraduate and diploma courses has been growing steadily as the number of students and programmes offered increase.

The Department hosts a number of courses that are offered under the Bachelor of Education (Arts) programme namely: English and Literature; Kiswahili, Geography, History, and Christian Religious Education. These courses attract many students that form part of the population of the School of Education and Social sciences. We also host the Bachelor of Arts in Criminology and Security Studies and Bachelor of Library Science, which are instrumental courses in the wake of increasing security risks in Kenya and information technology respectively in East Africa and the world over.


Faculty members in the Department worked with tremendous dedication to come up with programmes which are at an advanced stage of development. They include: Ph.D in Linguistics, Master of Arts in Corporate Communications, Master of Arts in Religious Studies, Master of Arts in Kiswahili and Master of Arts in Geography. As a department, we envisage that these MA programmes will be crowned by respective Ph.D programmes. At the undergraduate level, Bachelor of Arts in Hospitality and Tourism Management is also at an advanced stage of development. These programmes will go a long way in increasing the enrolment rate of students in the Department and the School.

With the changes in the curriculum that are being effected, the faculty is keen on working in conjunction with the relevant institutions so as to keep abreast with the changes and adjust accordingly in all subject areas. The faculty is therefore committed to forming teams to ensure preparedness in the training of our students to fit not only in the job market but also to be in vogue with current and future professional, social and economic trends. This will afford them a competitive advantage within and outside Kenya.